BEST SHOPIFY DEVELOPMENT AGENCY
If you're looking for a shopify development service, you know how important it is to find a right shopify development agency with experience and greatest Shopify developers. But if you're looking for a way to take your business to the next level, outsourcing your Shopify development needs might be just what you need, Outsource your shopify websites development to our team of experts that has worked on 600+ shopify development projects.
SHOPIFY ECOMMERCE DEVELOPMENT SERVICE
Like most online business owners, you're probably a little overwhelmed by the sheer volume of tasks and capabilities required to run your Shopify store. With so many moving parts, knowing where to start when trying to grow your business can be challenging.
By outsourcing your Shopify development needs, you'll be able to focus on building your business instead of worrying about the tech behind it!
With the correct Shopify development agency, you can complete your projects on time and budget. You'll also have access to the tools, knowledge, and support from established team of Shopify developers.
---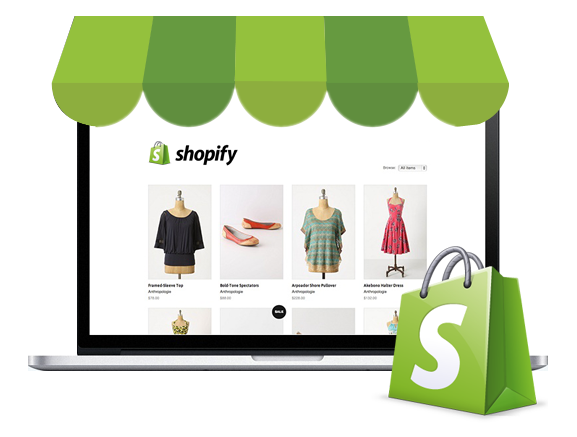 Shopify Development Agency
We've been building Shopify stores for years, so we understand what it's like to have a business that relies on its online presence. Our team of shopify developers and designers has been able to build websites that sell more products, generate more in-store sales, and increase customer loyalty. Contact Us!
We will take over all of the technical aspects of your store, leaving you free to focus on what matters most—creating unique products, building a brand that people love, and growing your business.
We know that as an entrepreneur, you have limited time and resources to devote to running your business. That's why we work with clients across the country and internationally so they can focus on their core strengths while we handle shopify development.
If you are facing problem is online store setup: We are the best shopify development service to help you with store setup and fixing all sort of issues.
Growing your business means hiring more developers and designers. We've got you covered if you're looking for a big team of shopify developers who can handle everything from design to coding.
Instead of paying full-time big salaries to in-house developer or designer, why not outsource the work to our shopify development service and get access to experience shopify developers with per month salary to pay?
Let's Look At Shopify Development Services
The Shopify development service cover everything about shopify development. There are several types of Shopify development services available to businesses like yours:
1. SHOPIFY WEBSITE development
This option allows you to have shopify website built from the scratch using custom coding or theme changes. We make custom themes and designs to give a different look to your Shopify store. You can also ask us to use templates from Shopify library if you need your website up and running in little time. Custom Shopify development is not just about creating beautiful websites—it's also about making sure everything works seamlessly together.
2. SHOPIFY WEBSITE customization
This option allows you to customize the look and feel of your website with custom themes and designs that match the look and feel of your brand. It also includes access to our library of templates so that you can create new content quickly without spending time creating it from scratch. We are here to help you with this!
3. Shopify Integration & Management:
A Shopify let you integrate thirdparty plugins. We can handle integration like payment gateway integration, chatbot integration, or CRM integration.
4. Shopify App development service:
If you need an app for your store, then a Shopify app is a great way to integrate with the rest of your online presence and improve usability across devices (such as smartphones). We'll build an app that works with your existing one so that users can easily find what they're looking for while using their phones, tablets, and computers.
5. API Integration:
If an API already works with your business, we can integrate it into your website, so customers don't have to leave their site while shopping!
6. Shopify Theme Development:
We offer Shopify theme development, eCommerce website design and development. Our team comprises experts to help you develop your own shopify theme.
7. Ecommerce STORE MIGRATION:
We specialize in ecommerce store migration to shopify, which means we can help you set up your store so that it's fully functional and ready to go. Our team of developers has worked with many different types of businesses, so they will be able to build a functional website that meets your needs.
Shopify Plus Development Company
When you work with a Shopify plus development agency, you can focus on your business without having to worry about how to scale your business or handle store changes. You'll also have access to experienced shopify developers who can help you build the best possible shopify store for your business.
GET IN TOUCH
Schedule a Call